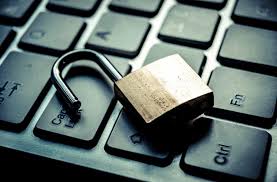 Today's cybercriminals target users to infiltrate corporate networks. They are experts at using phishing, watering hole, and other social engineering attacks to trick end users and abuse their trust. 
In today's threat landscape, users are your first line of defense. Unfortunately, they are often the weakest cybersecurity link. As the number of attack strategies that take advantage of them grows, addressing security awareness weak points has become crucial to reduce the impact of malware, ransomware, and other compromises for all businesses, regardless of size.
Security Awareness Training offers comprehensive and affordable cyber security education for your staff. Training consists of simple, easy-to-run courses and campaigns that minimize user-generated risks and help reduce infection rates, thereby driving down your remediation costs and reducing the overall risk to your business. Secondarily, implementing Security Awareness Training can help your business fulfill many of the regulatory compliance requirements specific to certain industries.
Courses:
Featured cyber-security courses:
» Understanding Cybersecurity
» Understanding Malware
» Working Safely and Securely
» Avoid Phishers, Hackers and Social Engineers
Topical cyber-security courses:
» Social Media Awareness
» Phishing Awareness
» Websites and Software
» Email
» Passwords
» Physical Access
Compliance courses:
» PCI DSS
» Data Protection (UK/EU)
» GDPR - Global Data Protection Regulation (UK/EU)
» HIPAA for CE or BA
Trial and next steps:
For more information, or to start a free 30-day trial for up to 10 users, 
please contact us at, security@wjptech.com, or contact our office  at 713-230-8550.
*Limited to a single non-compliance course