WJP Technology Consultants 
Fully Managed or Co-Managed IT Support
We've Got IT Covered!
Maybe you're concerned with the current rising costs of your IT services, or maybe you are just running short on time because of your expanding business and need to hand over the reins of some services to someone else. Whatever your reason, we can help you with quality IT services today.
Your business can save money and time today with WJP Technology Consultants' Managed Services, Cyber-Security Solutions, VoIP Telephone Systems, IT Helpdesk Support and more.
With WJP Technology Consultants solving your IT issues, you can:
Start using your time wisely – With the basics of your company all under control, you can focus on more profitable ventures for your company.
Save capital for important projects  - With our flat rate IT and managed services, you'll save cash every month that would have been otherwise used for your technology breakdowns.
Enjoy exemplary uptime – Don't worry about your network being down at awkward times anymore. With WJP Technology Consultants' 24/7 monitoring, you can trust your network will be running when you need it.
Our Flat Rate IT Solutions deliver what you need, and want without overstepping the boundaries of your budget. From Managed IT Support 24x7,  Cyber Security and Compliance, Microsoft 365 Cloud, Hosted Cloud Computing, Business Continuity, or VoIP Voice Communications, we're here to team up with you and your company with expert support & solutions to your technology needs.
Call us today, We Deliver Excellent IT Services.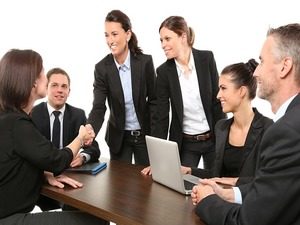 We Can Help Your Business Succeed!
By being Pro-Active and not Re-Active to your Technology needs!
You can rest easy when you put your IT support needs in our hands. Never worry about extensive downtime again with our 24/7 monitoring services.
Work from any device, anywhere, anytime. Get all the same, rich Office features on your PC, Mac or Mobile Device from a native app or streamed live from the Web.
Is your current phone system not keeping up with the demands of your business? A new Voice over IP (VoIP) telephone system may be in order.
Cloud services give you the power to collaborate using the Internet and intranet in your office to make doing business more efficient.
When it comes to network security, it is easy for small to medium sized businesses to say "not me", "they are only after the big guys." The reality is that attacks on all networks have been increasing year after year.
Today's cybercriminals target users to infiltrate corporate networks. They are experts at using phishing, watering hole, and other social engineering attacks to trick end users and abuse their trust.